Javelin coach Hannah Marth is accused of having a 17-month sexual affair with a boy, 17, on the team. ESD Pennsylvania high school javelin c...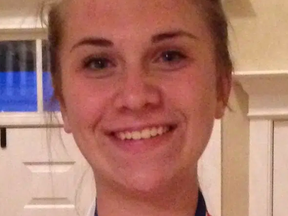 Pennsylvania high school javelin coach Hannah Marth allegedly made a 2 a.m. booty call.
The problem was that the alleged object of her desires was a 17-year-old student-athlete that she was coaching.
Cops say that the 26-year-old coach — now charged with sexually assaulting the boy — admitted to investigators that she was romantically and sexually involved with the student, a member of the Northampton Area High School track and field team.
At the time, Marth was the team's javelin coach and he was an active member of the team. Their affair began in May 2021, according to prosecutors.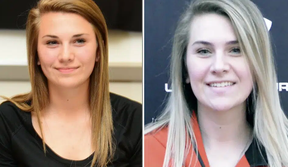 Authorities said Marth texted the teen and invited him to her home on May 22, 2021, around 2 a.m. When the boy arrived, the suspected javelin jezebel initiated sexual contact.
The victim reportedly told cops that he and his coach were in a sexual relationship that continued until October 2022.
Now, she has been charged with institutional sexual assault and sexual assault by a sports official.
"A trusted relationship between a student-athlete, an athlete's parent, and a coach can be a vulnerable one," said district attorney Terence Houck. "An abuse of that relationship shows a coach's blatant disregard for the well-being of those she or he coached, and above all – the law.
"This defendant defied that trust when she committed this alleged crime against the victim."
The Morning Call reports that Marth is an Easton Area School District teacher.
Easton superintendent David Piperato said in a statement the school where she teaches is aware of the arrest and was cooperating. He added that officials "will take all necessary action to ensure the safety of our students."
She was arraigned Thursday and sprung on $75,000 unsecured bail.